Gambling addiction is not always easy for someone to admit to.  People who have a gambling problem frequently lie about their gambling habits or try to conceal them from others. So in this article, we're going to give you ways to avoid online gambling addiction at Australian casinos. Read and find out more!
Voluntary Self Exclusion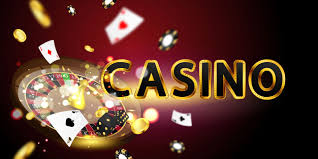 You can participate in a program known as "voluntary self-exclusion" if you want to quit gambling at a certain location. You choose the venues from which you want to be excluded. And sign a contract promising not to access or use the gaming sections at those locations. 
If you do enter, the agreement gives such places legal authority to remove you. These programs are accessible for three types of establishments. These include licensed hotels and clubs, Crown Casino, and TABs. These applications are completely free.
You Don't Need to do it Alone
Moreover, hire someone to assist you. This should not deter you. You can do it on your own. But having someone to help you makes it simpler, especially if you have major gambling-related issues. Discuss your gambling issues with someone you can trust and who will not judge you. 
This individual could be a spouse, parent, or friend. Professional counselling, advice, and support are available from a variety of organizations. Opening out to someone can help you cope with the stress and emotional agony that drives you to gamble.
Strategies for Change in Online Gambling
Keep a Gambling Journal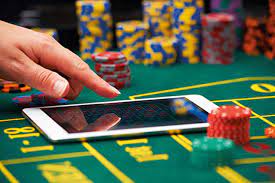 This will help you understand your problem better and reduce your gambling addiction. Include the sort of gambling, the amount of time spent gaming, and the amount wagered. To understand the causes of gambling, write down the thoughts and feelings that occur before and during a gaming session.
Set Short- and Long-Term Goals 
Creating short and long-term goals will help you keep focused and clear about reducing or eliminating your gambling.
You Must Avoid High-Risk Situations
To reduce your gambling addiction, avoid high-risk situations. These include utilizing credit cards, taking out loans, carrying big sums of money, and many more. These habits will make it more difficult for you to regulate or stop gambling.
 To Avoid Gambling Addiction, Be Kind to Yourself
Congratulate yourself on your achievements. Make a list of your skills and qualities to remind yourself of them.
Find Alternatives to Online Gambling
Many people gamble because they have nothing better to do with their free time. Experiment with new hobbies and activities.
Gamblers Help
Gambler's Help is a free resource for anyone who has been affected by gambling. However, Gambler's Help services can be found all across Victoria and they offer the following services:
For persons who have a gambling problem, there is free, professional, and confidential counselling available.

Counselling for the family and friends of those who have a gambling problem.

Financial counselling to assist persons who are having financial difficulties as a result of their gambling.

Self-exclusion programs and other support services are discussed.

To assist communities in reducing the detrimental consequences of gambling, community education is provided.
Talk about Lying
Furthermore, many gamblers end up hiding their gambling addiction from the people around them. 
However, people who lie about gambling debts may attempt to gamble their way out of debt. So they won't have to 'come clean.' This frequently leads to their becoming even more in debt. Coming clean about your gambling with a trusted friend might ease stress. And give you time to think about a more comprehensive recovery plan.
It's difficult to overcome the habit of lying. If this happens to your support person, they will be unable to assist you. Because they will be unable to trust anything you say. You and your assistant should talk about it and make a plan on how to deal with it.
You Have to Relax and Look After Yourself
In addition, when you've been gambling for hours each week, giving up can make you feel anxious and unpleasant. When you visit the sites where you gambled, you may feel even worse.
Therefore, to avoid gambling addiction, learn how to relax and get plenty of rest. Eating well can also help you keep to your objective of decreasing or eliminating gambling.
A therapist may be able to assist you with your tactics. These include muscle relaxation training, exercise, sport, yoga, and meditation.
Setbacks and Lapses
When it comes to gambling addiction, you can usually foresee when it will resurface. When you're sad, anxious, or depressed about something else, you're more prone to lose control. You could feel compelled to borrow money and return to your old habits.
However, a lapse doesn't mean you have to keep gambling. Instead, utilize the time to figure out what makes you want to gamble. Examine what worked and what didn't with your strategy, and make changes as needed.
In conclusion, these are some of the ways to avoid gambling addiction at Australian casinos.